Une peinture spontanée et interactive entre Béatrice Cofield et Pascal Mar au piano.
L'émotion s'y écoulait doucement, portée par une légère cascade de sons teintés des couleurs de l'automne et du soir, à l'Etang des Bois.
A spontaneous study , an interactive composition between Pascal Mar playing the piano and Béatrice Cofield
Emotions were gently flowing ,carried by a light cascade of sounds tinted with , the night and automn colours upon the lake , at l'Etang des Bois.
,
Lumières d'automne et du soir sur l'étang.Night and autumn lights upon the lake
« Peinture –lampe » acrylique sur plexiglass- 100cmx100cm. Béatrice Cofield copyrighted-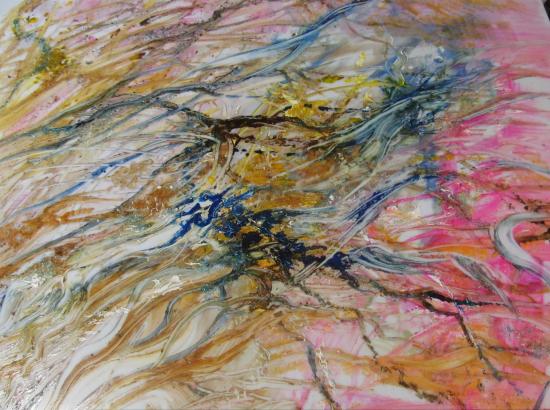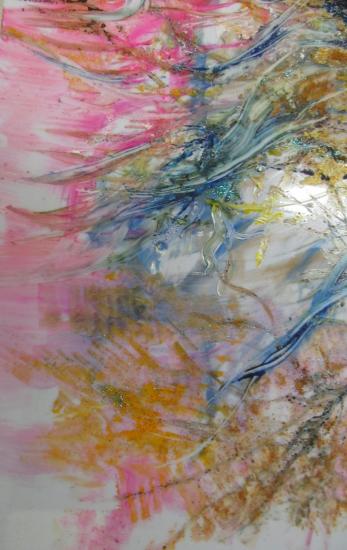 -----------------------------------------------------------------------------------------------------------------------------------------------------------------------------------------------------------------------------------------
Concerts en musique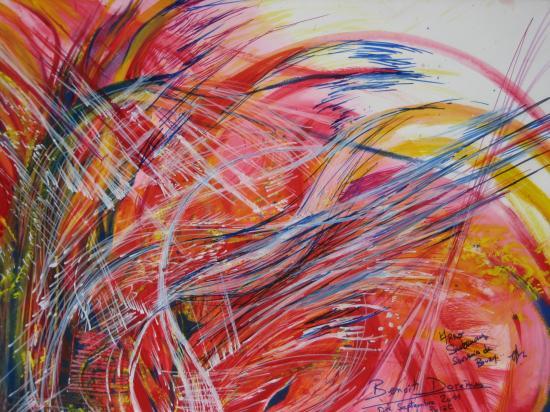 La puissance du son d'un orchestre est une expérience unique. Durant les concerts les peintres doivent s'efforcer de capturer la vélocité et l'intensité des sons. Durant le concert de Bouzy La Forêt, j'ai traduit l'énergie et l'intensité de la musique avec des feutres de couleur. Je me suis efforcer de saisir les sons en envol et , étrangement, les chanteurs ont reconnu leur musique à travers ce tissu de lignes et de couleur. Cette pré peinture forme une architecture de mouvement à partir de laquelle se développera un autre univers de transparences, de couleurs et de détails.
Peinture de Béatrice Cofield signée par les chanteurs : Benoît Dorémus et Arno Sautaunay car l'image est une traduction littérale de leur musique
Rivières et chemins du coeur
Collection privée
Illustration de Genome, musique de Walter Fabeck. L'énergie, la puissance des sons se compare à une cascade.La musique est une fusion de toute les éléments qui nous propulse hors du temps.
Cette oeuvre nous inspire des études de mouvement pour les Jeux Olympiques: une force, une liberté de se projeter dans l'avenir.
Portraits de musiciens : tissé par ma musique

Portrait de Caroline Florenville, violoniste de L'orchestre des siècles et de l'Opéra Eclaté .
Interprétation de la Mer de Debussy ( l'Orchestre des Siècles)
Portrait réalisé par Béatrice Cofield.
La musique de Debussy ne peut se réduire à une comparaison avec l'impressionisme. Elle ne décrit pas comme les impressionnistes, une lumière à la surface des choses. Ses étranges, mystérieuses sonorités évoquent davantage l'univers de Turner ou de Redon. Elles nous mettent en contact avec l'invisible, un univers à la fois intérieur et cosmique.
lien vers le site even.fr :
http://www.evene.fr/culture/agenda/debussy-la-musique-et-les-arts-849197.php
Tissé de musique par Béatrice Cofield